There are a number of laboratories having all the necessary facilities and equipment to carryout research by the students. Some of the important laboratories in the Department of Geological Engineering are given as follows:
1.ENGINEERING GEOLOGY AND GEOTECHNICAL ENGINEERING LABORATORY.

2. GEOPHYSICS LABORATORY.

3. GEOENVIRONMENTAL ENGINEERING LABORATORY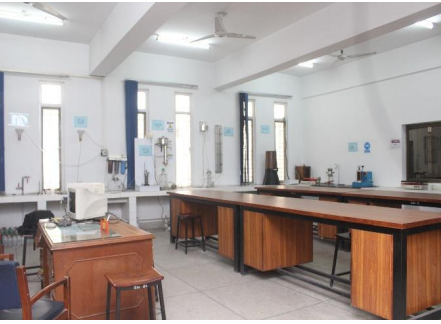 4.  HYDROGEOLOGY LABORATORY
5.   MINERALOGY AND PETROLOGY LABORATORY

6.   COMPUTER LABORATORY
COMMERCIAL TESTING FACILITIES
On the horizon of commercial testing related to different construction materials, our valuable clients include:
Pakistan Atomic Energy Commission

WAPDA

Trafficability Survey Unit, Pakistan Army

NESPAK Engineering

Descon Engineering
In addition, many of the local consulting and contracting firms also hire testing facilities offered by the Department of Geological Engineering. On the same, in near future, many state-of-the-art testing facilities will be on our strength.
Commercial testing facilities available in the Department of Geological Engineering are listed below:
Sr. No.

Description of Test

SOIL TESTING

1

Sieve Analysis

2

Hydrometer Analysis

3

Liquid Limit and Plastic Limit Test

4

Shrinkage Limit Test

5

Standard Proctor Test (Soil)

6

Modified Proctor Test (Soil)

7

Unconfined Compression Test

8

Specific Gravity Test

9

Consolidation Test

10

Swell Pressure Test for Soil

11

Swell Potential Test for Soil

12

Swell Index Test for Soil

13

Direct Shear Test

14

Unit Weight (Laboratory Test)

15

Moisture Content (Oven Dry Method)

16

Permeability Test (falling head)

17

Permeability Test (constant head)

18

Compaction Mould Permeameter Permeability Test

19

Sand Equivalent Test

20

Standard Penetration Test (SPT)

21

Sand Replacement Test/Core Cutter Test

22

1 & 3 Point CBR-value Test

ROCK/AGGREGATE TESTING

1

Los Angeles Abrasion Test

2

Rock Core Preparation for UCS Test

3

Rock Core Preparation for BTS Test

4

Punch Penetration/ Load Indentation Test for Rock Brittleness

5

Rock Permeability Test by Constant Pressure Apparatus

6

CERCHAR Rock Abrasivity Test

7

LCPC Rock Abrasivity Test

8

Slake Durability Test

9

Uniaxial Compressive Strength Test

10

Point Load Index Test

11

Schmidt Hammer Rebound Number test (rock)

12

Schmidt Hammer Rebound Number test (concrete)

13

Standard Proctor Test ( aggregate)

14

Modified Proctor Test (aggregate)

15

Sulphate Resistance Test for Aggregates

16

Young's Modulus and Poisson's Ratio Test

17

Tri-axial Test

18

Brazilian Tensile Strength Test

19

Saturated Surface Dry Density Test

20

Specific Gravity Test

21

Porosity Test

22

Moisture Content Determination

23

P and S wave Velocity Test

24

Rock Hardness Test

WATER QUALITY TESTS

1

pH value

2

TDS (Total dissolved solids)

3

Conductivity

4

Turbidity

5

Potassium and Magnesium

6

Microbiological and Contamination in Ground Water

7

Chemical Oxygen Demand (COD)

8

Biological Oxygen Demand (BOD)